VBOX Video HD2 Setup Software
VBOX Video HD2 Setup Software allows you to adjust settings and configure the graphic overlays you wish to use on your videos.
To help get you started, a range of graphics are pre-loaded into the software, and a library of manufacturer specific scenes are available to download. You can also add your own logo to a default scene or even design your own gauges and dials from scratch.
The Setup software allows you to configure CAN connections, easily setup Maths Channels (e.g. hill gradient), and capture up to 11 OBD channels via a wireless Bluetooth module.
VBOX Video HD2 Setup software is now compatible with Windows and macOS devices and scene files (.vvhsn) are sharable between both versions.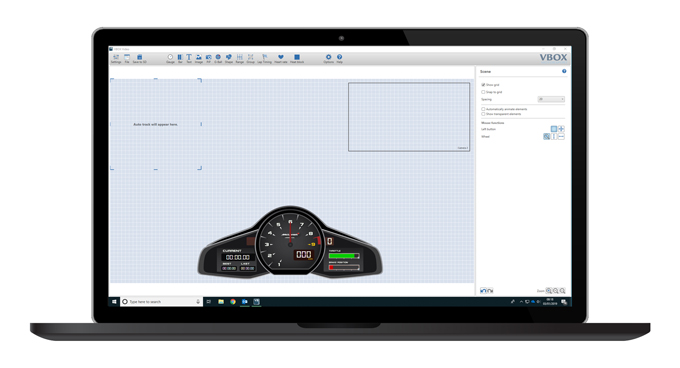 Windows
As well as having the ability to adjust settings within the HD2 unit, the Setup Software provides graphical overlay user configurability. For example, you can choose which scene you would like to use, create and use your own custom dials, expand and re-position a logo or gauge, and change where the second camera is located.
Download the latest version of HD2 Setup software here.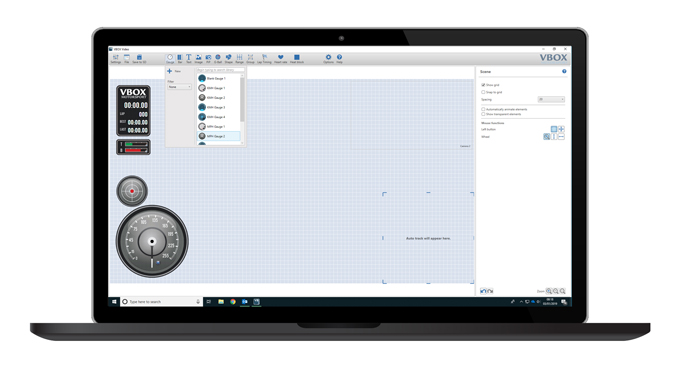 Features
Records data from up to 32 CAN channels
Math Channel - calculate new channels using logged parameters
(e.g. Combo G, Hill Gradients)
Configure and create custom Performance Tests
Record 11 OBD channels via wireless OBD module
Full WYSIWYG editor
PNG, GIF, JPEG image import
Lap and split-time features - BEST, CURRENT, LAST, TIMED FREEZE
X & Y G-force, distance, time, height, vertical velocity displayed in any format