Why LiveUSolo
Racelogic have teamed up with New Jersey based company LiveU to offer VBOX customers the ability to stream the live video using the excellent LiveU Solo video streaming system.
LiveU Solo HDMI is a professional-grade wireless video encoder offering one-touch streaming to popular social media networks and online channels. This allows users to send the same video with graphical overlay generated in real-time by the VBOX Video HD2 to platforms such as YouTube, Facebook, Periscope and more, LIVE!
Benefits to drivers, engineers and event organisers
All video and data are logged to the VBOX Video HD2 and can be reviewed in Circuit Tools. The benefits to drivers and engineers are covered in Chapter 15 of our free to download eBook.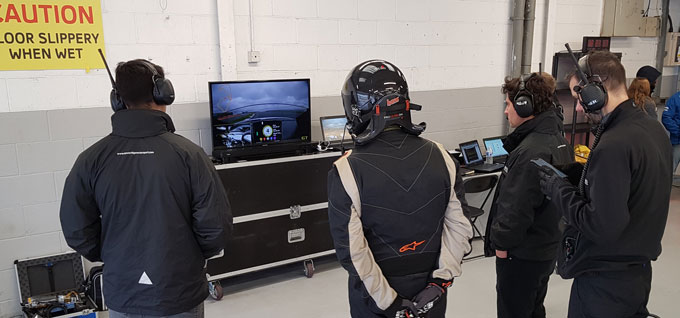 Event organisers and individual competitors also use live streaming to help promote their activities and engage with fans; a big win for sponsors.
Once you have used Live streaming, you will realise how useful live video is, this is especially true in endurance racing. The ability to re-wind the video whilst the race is progressing is invaluable and allows you to check on events which have just happened. This can be critical if you have been given a penalty for speeding in the pits, or other similar infringements, which can be double-checked simply by instantly rewinding the live stream.