eBook Extract: Making Mistakes
How can you improve if you don't have anyone to compare against? This is a question I have been asked a number of times by our customers. I answer it by giving some examples of how I go about finding lap time when I am driving solo.
Given plentiful testing and ideal conditions, you can begin to experiment with lines and techniques to find out what changes you can make to gain lap time. However, in the real world our track time is constrained and often compromised by other cars, so you may not have the opportunity to experiment and try something different.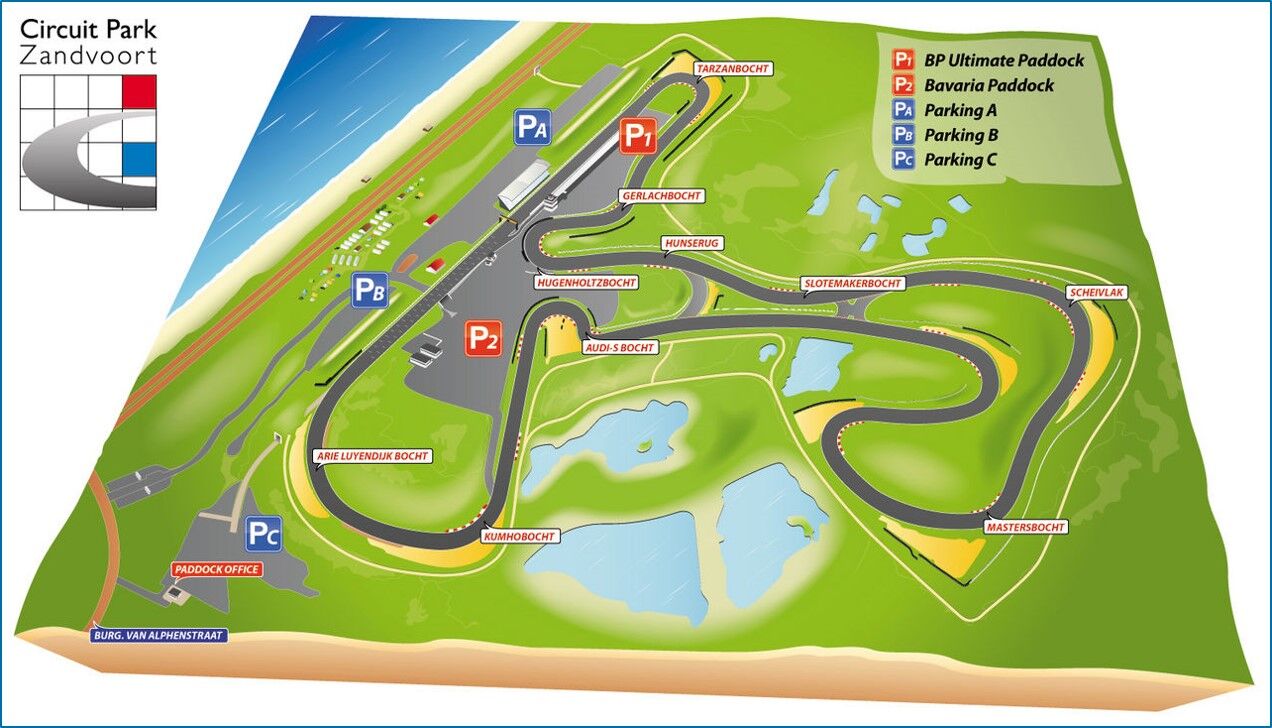 I was in this exact situation recently at Zandvoort race track whilst racing my Jaguar E Type. The Zandvoort Historic Grand Prix is a fabulous event, held on one of the best and most exhilarating tracks in Europe. However, there is no testing for this event, you go straight into a 40 minute qualifying session for the race the next day. To compound matters, at the start of qualifying, my ignition barrel decided to rattle loose, costing me precious track time, and I ended up with just 23 minutes to set a lap time.
In this situation I had no time to try different lines and just concentrated on putting together a clean lap. I managed to qualify 6th on the grid, but I knew that the car should be capable of a top three finish, so I had some work to do before the race.
I took the data and video from my VBOX back to the hotel and in about 20 minutes I had worked out how to go a second a lap quicker. How did I do this?
Well, the good thing is that I made a number of mistakes, and I also had quite a bit of traffic. That sounds counter-intuitive, but it meant that I often drove a different line through a number of corners compared with what I was thought was the ideal line.
On loading the data I could see that my fastest lap was 2m 0.66s. Circuit Tools automatically splits the track up into sectors: in the case of Zandvoort, it created 8 sectors in total. To make it easier to spot the best sectors of a session, the quickest times are colour coded purple, and these are the juicy bits from which you can gain some insights on how to improve.
So how do you go about finding that time?
To read the rest of the chapter please download the whole eBook below:
---